Expert Experienced Small Dog Boarding and Dog Playcare.
​
Every Dog is a unique individual with their own personalities. We treat each dog as if they were our only dog. We spoil them, love them, tend to their needs and likes. No cookie cutter service here. Daycare Mon-Sat 8am - 4:30pm
​
Huge outdoor play areas on real grass, indoor play area on rubber flooring, lots of playtime for our boarding dogs and daycare dogs. No more spending all their time in cages with little human contact. At Little Dogs Colorado, we treat every dog like one of our own in our home. At Little Dogs Colorado every dog gets to play every day as much as they want. We never charge an extra fee for playtime. We do not stand around watching your dogs, we interact, play, and encourage your dog to be a dog. Daycare $25/per dog includes unlimited play, new friends, treats. 8am - 4:30pm. Ask about special discounts for families with 3 or more dogs. Intact dogs and special needs dogs welcome, ask for rates. We prefer Cash/Checks, Credit cards welcome subject to a fee.
​
Wanna play fetch? We do that! Wanna lounge on the couch and cuddle? We do that!
​
Boarding Services/Prices/Requirements

Boarding includes free roaming in our home, air conditioned play room and the beautiful outdoor play yard on real grass with plenty of shade. We provide tons of playtime, feeding, treats, toys, friends, 24/hr care and expert supervision. We specialize in small dogs, but we understand, train and love dogs of all kinds. Grooming, training and more available during your dog's stay. Checkin and Pickup by appointment please so that we can give you our full attention. Boarding services start at $45/night per dog.
Boarding Dogs may be dropped off between 3pm - 5pm by appointment only please. Please arrange to pick up your little ones between 9am - 12pm by appt. Special hours may be arranged for a fee. Discounts available for families with 3 or more dogs that stay at least 5 nights, ask us! Early drop off & Late pickup fees apply unless special arrangements have been made in advance.
​
Vaccination records are required. Monthly Heartworm preventitive that also protects against additional parasites is strongly recommended. You or Your Vet can email your dog's records to us at rackel@littledogsco.com. We ask that your dog be vaccinated for Rabies, Distemper Combo and Bordetella. Please bring your dog's own food in light tight containers, or bring a fresh unopened bag. No baggies or clear containers please. All medications and supplements must be in the original prescription bottle with label from your vet with dosage instructions. No over the counter meds can be administered without a Vet's prescription label. Beds and lots of toys are provided for every dog, please do not bring bedding or blankets, we have plenty.
Medication and supplement administration is an additional $5/Day per dog. If your dog runs out of food during their stay with us, we are happy to pick up a bag, or feed our own food. We can accommodate special feeding requests. There will be a $5-$10/Day charge for special feedings. Your dog's safety and comfort is our top priority. We recommend that you provide your Vet with a stool sample prior to boarding.
​
We limit the number of dogs for boarding so that every dog gets lots of attention.
Belly rubs - no extra charge!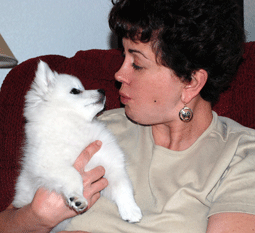 Examples of Light Tight Containters.